8 African American Founders Making Moves in Tech
February 10, 2017
In honor of Black History Month, we're spotlighting some of the African American entrepreneurs blazing trails in tech. Check out these builders and visionaries below: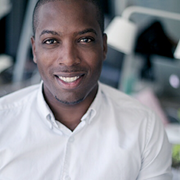 Tristan Walker is the CEO and co-founder of Walker and Co Brands, a company that designs and develops products and services specifically for people of color. Its flagship product, the Bevel shaving system, features a single blade razor and accessories designed to decrease the discomfort many experience while shaving. The company most recently raised a $24 million Series B round in September 2015. Existing investors include Andreessen Horowitz, Collaborative Fund, and Felicis Ventures.
Bea Arthur founded and serves as the CEO of In Your Corner, a telehealth platform that counts firms such as Excell Partners and Startup Labs among its investors. She also was the first African-American woman to be accepted into the Y Combinator accelerator program, which her company graduated from in summer 2014.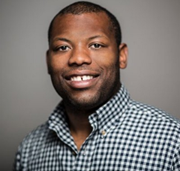 Chris Bennett founded Soldsie in 2012 and has since raised money from the likes of Correlation Ventures, Lerer Hippeau Ventures, and SoftTech VC, among others. His company aims to help retailers increase their sales by enabling them to sell their goods directly through Instagram and Facebook; shoppers comment "sold" and Soldsie handles everything from the inventory management to payment processing.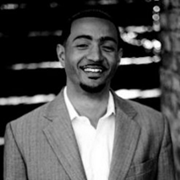 Diishan Imira is the founder and CEO of Mayvenn, a company that provides web and mobile point-of-sale applications designed to enable salons and stylists to retail products without having to buy or hold inventory. The company is backed by 500 Startups, Andreessen Horowitz and Base Ventures, among others, and recently raised a $10 million Series A round at a valuation of $39 million.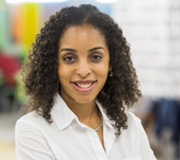 Kellee James serves as CEO at Mercaris, a market data service and trading platform for organic and non-GMO agricultural commodities. The company has raised $2.5 million in VC funding and counts firms such as Middleland Capital and New Ground Ventures among its investors.
Roger Roman is the founder and managing partner at Push Consulting & Marketing a digital agency that builds customer relationship solutions for both consumer-facing startups and small businesses. Established in 2010, PCM and has played a substantial role in igniting the Los Angeles "Silicon Beach" tech boom.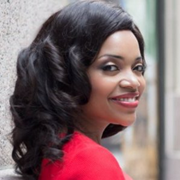 Nicole Sanchez has founded three companies: TenderCaring, a platform providing seniors access to caregiving and task assistance services; VIXXENN, a B2B direct sales platform for beauty professionals; and eCreditHero, a company that aims to help consumers repair their credit and restore their finances. In the process, she has raised money from Brooklyn Bridge Ventures and Corigin Ventures, among others.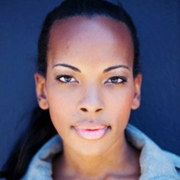 Sarah Kunst is the CEO and founder of Proday, a mobile app that offers its users access to workout routines led by fitness celebrities and renowned athletes. The company was a participant in the LA Dodgers accelerator program alongside nine other sports-centric startups. Kunst also is an investor Board member for Venture for America, a program that places recent college graduates at startups in an effort to have them learn how to contribute to a high-growth business.