"MOVE OR GET HIT": Warns Twitter Bio of Truck Driver Charged in Tracy Morgan Crash
Our thoughts and prayers go out to Actor and Comedian Tracy Morgan, who was involved in a massive six-car pile up 1a.m Saturday morning, which claimed the life of  fellow comedian James "Jimmy Mack" McNair a close friend of Morgan's who along with manager Jeffrey Millea and fellow comedians Ardie Fuqua Jr and Harris Stanton, were struck by a Walmart tractor-trailer while returning home after a performance in Delaware on Friday.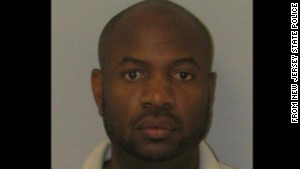 While we pray for those lost and await the recovery of the injured, many have begun focusing their attention on Walmart Truck
Driver Kevin Roper, as discovery of  his twitter account  hints at possible road rage. The bio section of a twitter account alleged to belong  to Roper currently reads, "Trying to win more than lose! Driving trucks for a living #Walmart.", however an older cached image of the profile shows a much longer bio section which included the warning, "It's my road move or get hit!"
"Mr. Roper has not had and does not have any involvement on social media," said Brooke Buchanan a spokesperson for Walmart which is now trying to ease the outrage of both fans,consumers and drivers. Rather than taking the corporate approach and bringing in a cast of spin doctors, it seems that the person utilizing the twitter account is taking a more personal route seeking forgiveness from Tracy Morgan. According to police reports,  Roper had been awake for 24-hours prior to the accident and was charged with one count of death by auto and four counts of assault after turning himself in Saturday morning.
While Walmart denies that Kevin Roper has a twitter account, following the accident the account linked to mister Roper tweeted, "My daddy is sorry for what happened please forgive him @RealTracyMorgan," the mystery tweeter went on to add,"We watch martin all the time with hustleman is our favorite", referencing one of Tracy Morgan's earlier roles on Martin.
The National Transportation Safety Board has announced it will be looking into issues related to commercial trucking and safety. Kevin Roper,who was awake for 24 hours prior has been a driver for the company for several years. "This is a tragedy, and we are profoundly sorry that one of our trucks was involved," Bill Simon, president and CEO of Walmart U.S., said in a statement. Roper He was released on 50,000 bail on Saturday and is due to appear in court sometime this week.